Ewebguru is one of the leading web hosting companies in India, providing outstanding web hosting services to its clients at competitive prices. Ewebguru has recently tied up with Acronis, a leading data backup and disaster recovery services provider in order to deliver the best services to its customers. Now our customers can also take advantage of highly sophisticated data backup and disaster recovery services provided by Acronis.

Data is crucial to the smooth functioning of any business. An uninterrupted flow of information is what allows businesses to grow to their fullest potential. Loss of data can have unprecedented effects on the growth of any company and can even jeopardize its existence in the market. Data maintenance not only allows businesses to retain their existing customers, but it also allows them to expand and broaden their horizons.

Here are some of the Key features of Acronis Data Backup and Disaster Recovery Services:
Disaster Recovery Services
Acronis creates a replica of your system, storage, and software onto an on-premise appliance and cloud data center. In an event of an outage, Acronis can restart your servers locally or in a cloud data center. Due to which businesses can continue to operate without any unnecessary delay or disturbance. You can now easily access a file, folder, or entire database with few simple clicks. This way businesses can continue their operations undisturbed until they fully recover.

Quick and easy recovery within 15min or less.
Now you can take control of your entire recovery procedure through a self-service web-based recovery console.
Push-button recovery for all the data centers through an automatic plan editor.
You can now regularly test your protected services in a private and virtual environment.
Now you can choose from a wide variety of platforms such as local, cloud, physical, or virtual.
Data Backup With Cloud Deployment
Acronis provides data protection services that include all the five vectors (SAPAS) Safety, Accessibility, Privacy, Authenticity, Security. This allows businesses to operate smoothly even at the event of a data loss. Companies can now easily access their data at any point of time and from the location of their choice. Acronis provides state of the art cloud data backup services giving users an added advantage which results in an increase in efficiency and an increase in overall productivity. Clients can easily create a backup for their entire data on the Acronis cloud, which can be easily accessed and is protected by any form of cyber-attack.
Data backup and Restoration

Acronis delivers the most reliable online backup services including secure backup and restore functionalities. The cloud-based backup services enable instant data backup and disaster recovery services including an end to end encryption for company data. Acronis, remote data backup services, is one of the most powerful assets for any business operation.

Complete Protection From Cyber Attacks

The key behind the success and growth of any business is to protect it from events such as sudden loss of data and malicious cyber-attacks. The dependency of businesses on data is growing every day and so are the threats to the security of company data by cyber-attacks. Simply creating a data backup is no longer sufficient to safeguard your data. This requires a highly sophisticated approach towards the rising concerns of cybersecurity. In order to ensure that your company data is secured at all times, Acronis is constantly evolving and improving its data backup services to give you the protection that you need at all times.

Seamless Integration with Existing Business Model

The data backup and disaster recovery services can be easily deployed to your existing (RMM) remote management and monitoring tool and (PSA) professional services automation tool. The ability to seamlessly integrate with your existing business operations allows businesses to utilize their fullest potential without any unnecessary delay.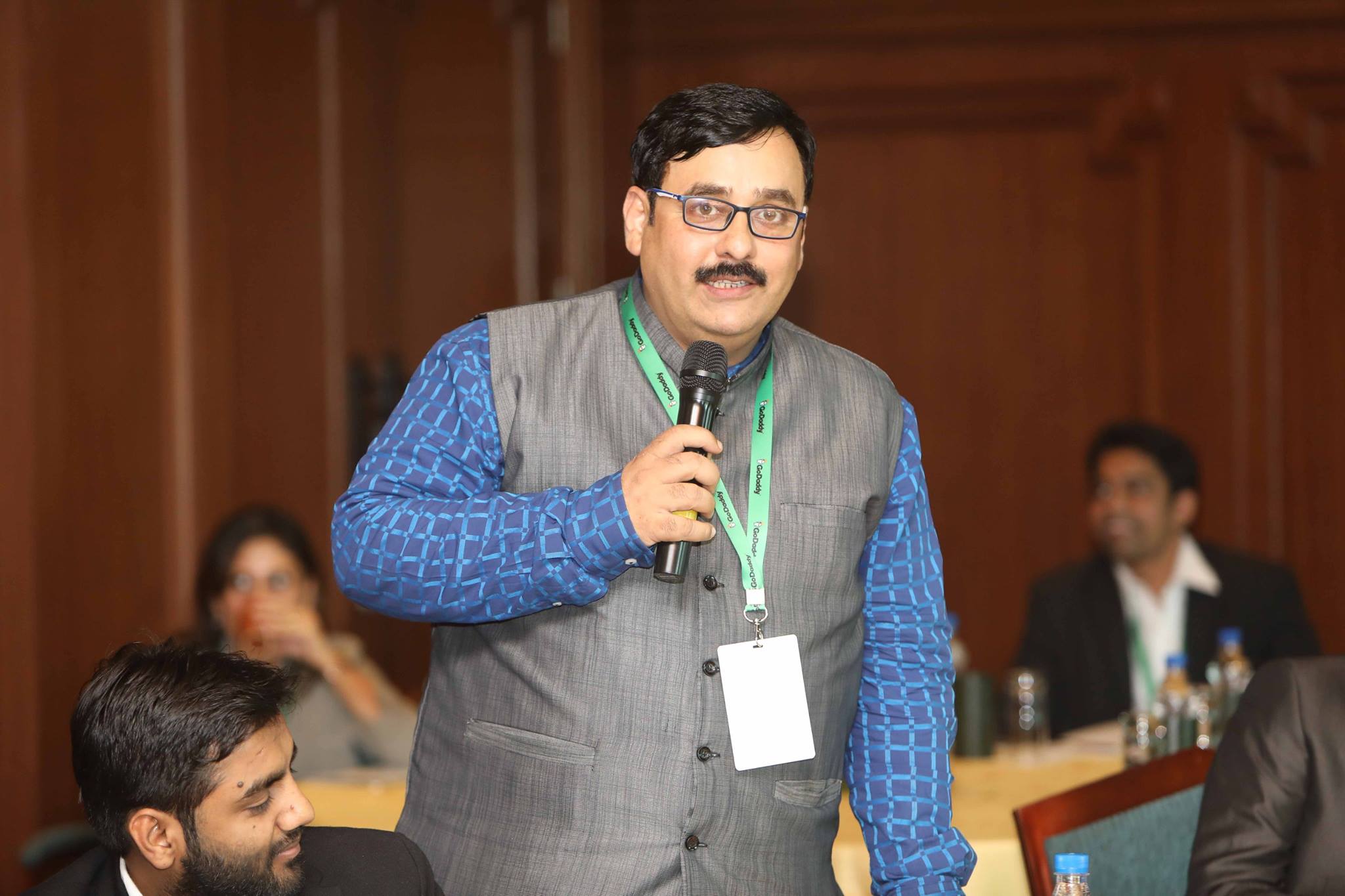 Ashok Arora is CEO and Founder of eWebGuru a leading web hosting company of India. He is a tech enthusiast with more than 25 years of experience in Internet and Technology.
Ashok is Master in Electronics from a leading Indian university.
Ashok loves to write on cloud, servers, datacenter, virtualisation technology.