Ever since its conception social media has evolved into a highly sophisticated tool of communication between brands and their target audience. Especially with the increase in the usage of mobile technologies more and more people access social media networks now than ever before. Social media accounts give brands an opportunity to interact with their consumers, it is a platform where they can be criticized or appreciated for their performance. Brands are utilizing these platforms carefully to keep their audience engaged.
It is no longer a secret that brands not only need a website but they also need to be active on various social media platforms such as Facebook, Twitter, and Instagram. Bands are very well aware of its significance and they know that they cannot undermine its potential.
Some Key Tips on How to Utilize Social Media Platforms To Promote Your Business.
Know Your Target Audience
First and foremost you need to know exactly who your target audience is and then how to focus your resources on engaging with them on social media platforms. By investing time in researching your target audience you will be able to develop further strategies to focus on your target audience and attract them towards your brand.
It is a complicated process and might take some time. You might not get it right in the first go. But it will save time and money in the long run and you will be able to interact with the right audience whom you can later convert into loyal customers.
Choose the Right Platform
After locating your target audience you also need to find out which social media platforms do they use the most. There are plenty of options such as Facebook, Instagram, Twitter, and more. Each of these social media platforms has an audience of different age groups. You need to carefully locate your target audience on the right social media platform and then focus your resources on that particular social media platform accordingly.
Engage Your Audience
Finding your target audience and the right social media platforms to interact with them is the easy part. Now you need to focus on understanding how different brands interact with their target audience online. You need to carefully analyze their strategies and then accordingly build your own techniques to engage your target audience on different social media platforms.
Once you have discovered how to communicate with your audience now you need to find your own niche that separates you from the rest of the crowd. Once you possess that unique quality you will start to attract your audience and they will choose you over the rest of the competition.
Interact With Your Audience
It is important to find out what the people think about your brand and there are plenty of tools available in the market to find out what people are saying about your brand, tools such as Hootsuite, Klout, Tweetdeck, and Social Mention. These tools not only allow you to interact with your target audience but they also help you to find new customers who are looking for similar goods and services on the world wide web.
Maintain Consistency
You need to maintain a certain image of your brand and this image should be consistent in all your communications with your target audience. Communicating with your consumers regularly is very important but you need to keep in mind that too much of anything is good for nothing. So therefore you need to maintain your image and make sure that you are not bombarding your audience with too much posting.
Invest in Advertising
Advertising is an essential tool in interacting with your audience and social media platforms like Facebook and Instagram assist in advertising your brands on their platforms. Advertising not only helps in increasing brand awareness but it also allows you to reach out to your target audience.
Monitor Your Growth
Brands can also keep a track of their growth on these social media platforms using data metrics. By doing so you can not only monitor your growth on social media platforms but you can also make changes in your strategies accordingly and see what works and what doesn't.
Social media is the future and as a businessman, you need to understand its potential and take advantage of these platforms to interact with your target audience. Social media can help you to build your brand awareness and engage with your target audience and convert them into potential buyers. We hope this article helps you to engage your target audience and get the right desired result.
If you are looking for further assistance get in touch with our experts at Ewebguru. We deliver impeccable hosting solutions at an affordable price.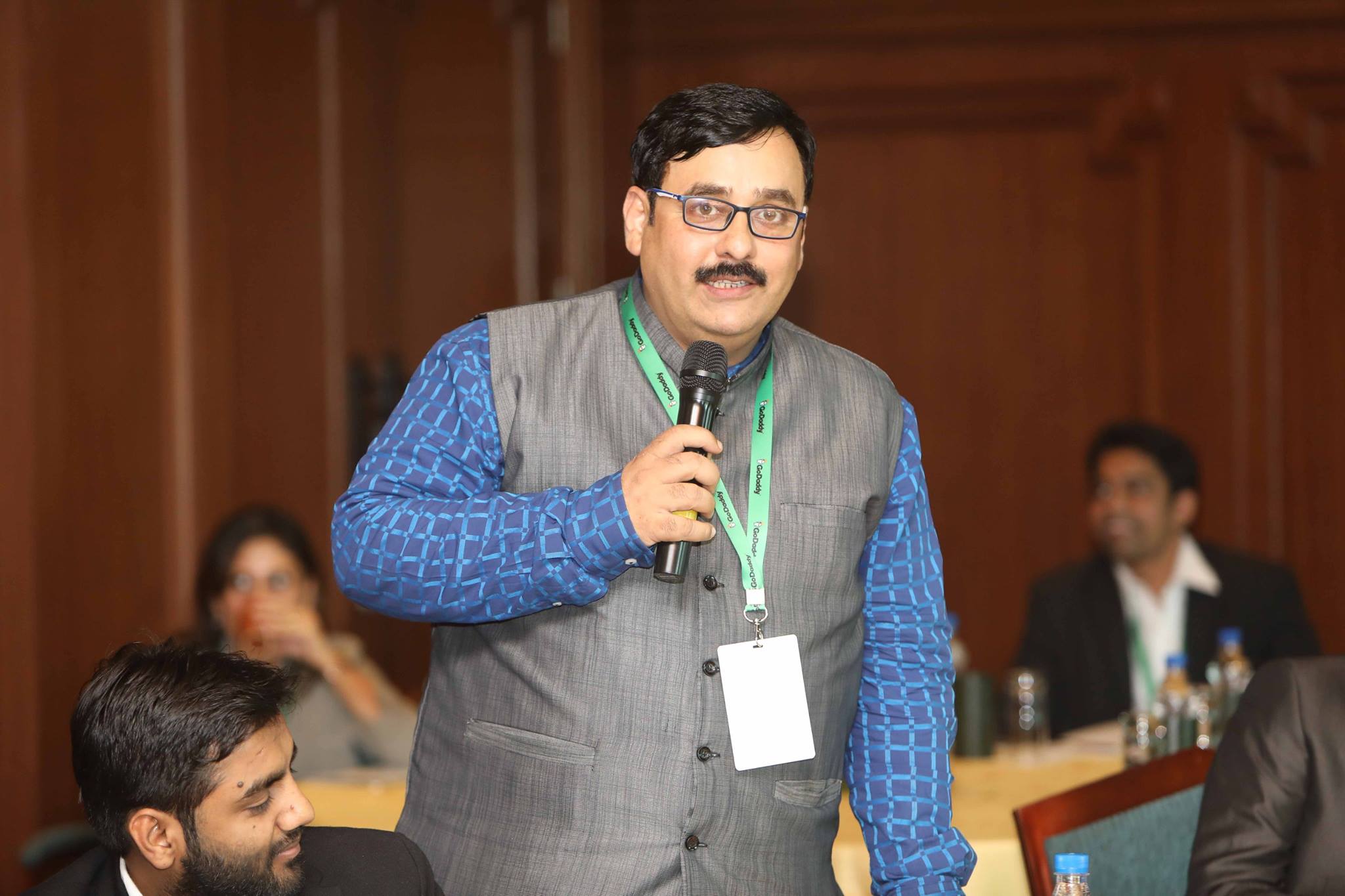 Ashok Arora is CEO and Founder of eWebGuru a leading web hosting company of India. He is a tech enthusiast with more than 25 years of experience in Internet and Technology.
Ashok is Master in Electronics from a leading Indian university.
Ashok loves to write on cloud, servers, datacenter, virtualisation technology.