Affiliate marketing is a performance- and commission-based program by selling your own products on e-commerce websites or promoting other products you like or that has more demand among consumers, either through an affiliate marketer or by becoming an independent affiliate marketer.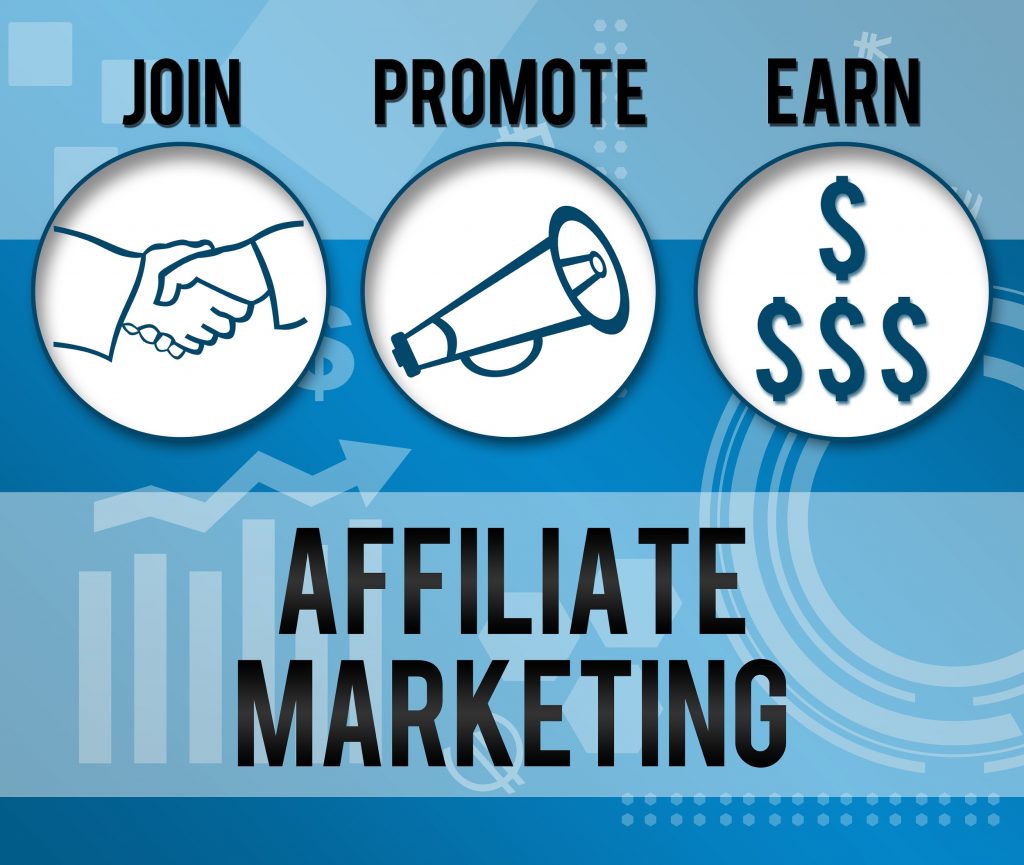 What is Affiliate marketing in simple steps?
Affiliate marketing is a chain reaction entitled among four different parties such as the merchant, the network, the publisher and the customer/consumer. Let us see how these four factors are put in the loop together.
The merchant: In this case, if you are the product owner, then you are the merchant, and you will approach several affiliate marketers on top and enter into a business relationship with them to sell all your products by fixing a marginal price. Once your product is sold, a certain percentage from the selling price goes to the affiliate marketer, as given in the contract agreement, and you will receive the rest of the profit.
Here, the affiliate marketer becomes a publisher of your product and enroll for promoting the product on their website that creates awareness among consumers about your product.
At the same time, you can copy your product link from the affiliate marketer's website and publish it in any of the blog websites that you are entitled to or possess something like that.
1. The Consumer:
Consumers or customers play an important role in affiliate marketing because they are the reason for sales and without sales, there is no affiliate commission going to the respective promoter or publisher. In some cases, the merchant lets the customer know that the product is enrolled in affiliate marketing and be transparent with whatever the procedure is. But it does not happen to be the same with all products of all merchants.
Though there are no hidden charges that will be levied on consumers when the merchant is enrolled in affiliate marketing, still it is suggested not to disclose such things to the product buyers.
2. The Network:
This is the payment communication channel between the merchant and the affiliate marketer. The affiliate marketer will have a separate payment channel to manage and maintain commission pay-outs with the merchant. This could be a third-party app as well but it depends on how reliable it is during transactions. This is very important because an affiliate marketer might be in affiliation with multiple merchants and everyday tracking of pay-outs is always required.
3. The Affiliate:
Affiliates vary from person to person or one company to another company. They can be a single individual who promotes the merchant's products or can be companies as well, who do it on product-type based promotions with the list of products of merchants listed on their website. Irrespective of independent or a company-based affiliate marketer, the commission comes into place only after the sale is commenced.
Best affiliate marketing program provider in India
Many affiliate marketing companies are emerging in India with the increase in demand for buying products online has clicked up well. Yet, there are few best affiliate marketers who are offering the best commissions by offering different programs for both individuals and companies.
1: Flipkart Affiliate
With Flipkart you can earn up to 15% affiliate commission just by promoting their brand in the form of app installation with new users and also by promoting their own products or other top-selling products; it is free to join.
2: Amazon Associates
Amazon has a list of more than a million products and contains a great consumer/customer database. Affiliates, who enroll with Amazon for advertising, will be paid a commission up to 12% on every sale of a product purchased by the consumer through affiliates' reference links; joining is free even here.
eWebGuru provides a unique URL to you after registering with them as an affiliate partner. You are allowed to sell products and services of eWebGuru on the website, and you can display the link on your social media network accounts for promotion. The commission paid by eWebGuru varies as per number of sales provided by an affiliate, but definitely, you can earn well, and you can join for free.
4: MakeMyTrip Affiliate
If you have a travel-centric blog or website or tied up with any other blog or website for promotions alone, then you can earn an unexpected commission amount from MakeMyTrip Affiliate.
5: Godaddy Affiliate
Godaddy Affiliate works similar to eWebGuru, whereas here you earn from clicks that your reference link gets from customers. The commission varies from clicks to sale of Godaddy products through the reference link you promote.
Conclusion:
In today's market, many affiliate partners are offering commission-based programs for your benefit. Grab it and make use of it in a correct manner; otherwise, there are chances that you may not get over your competitor affiliates if you lose the momentum.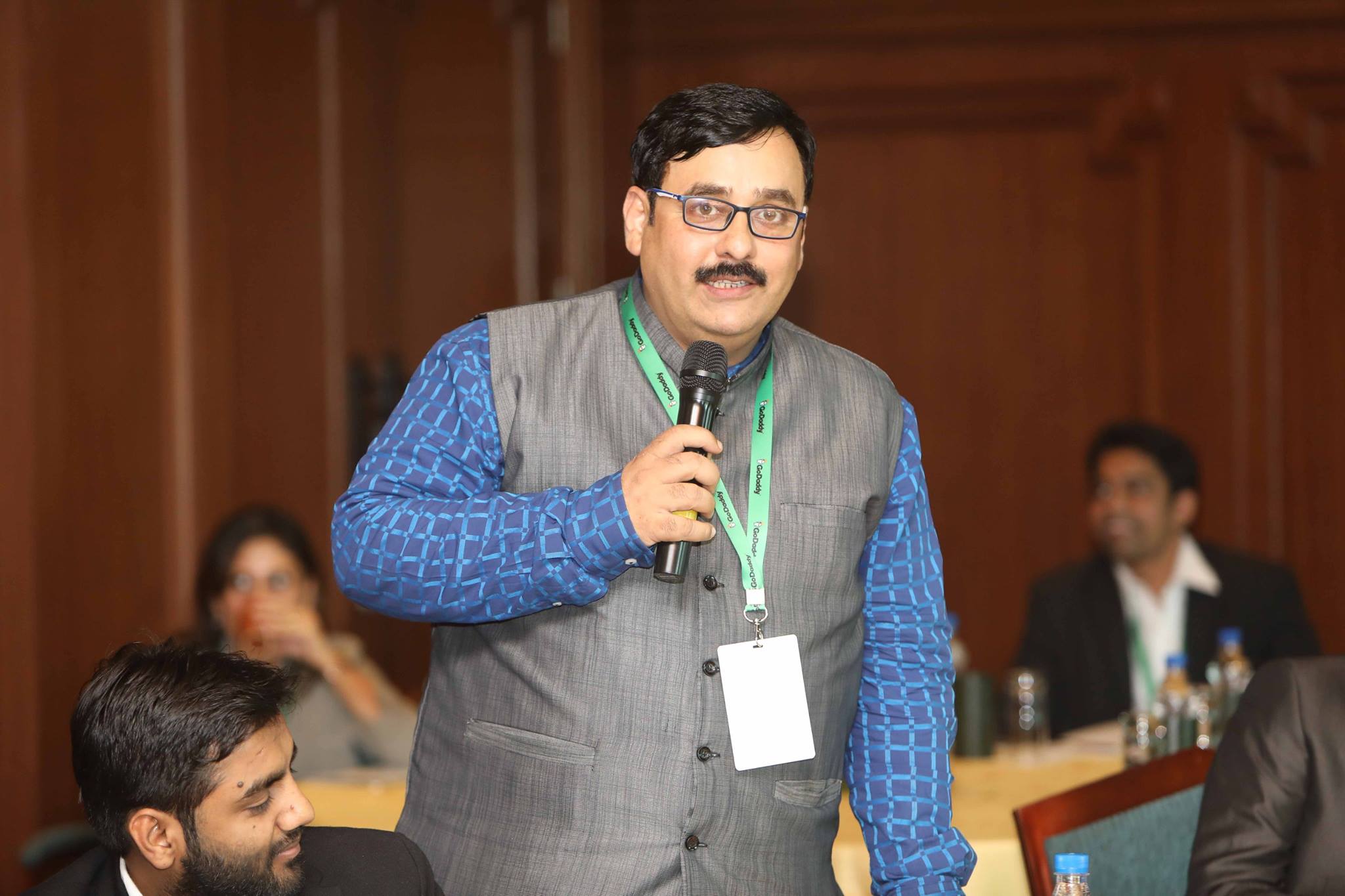 Ashok Arora is CEO and Founder of eWebGuru a leading web hosting company of India. He is a tech enthusiast with more than 25 years of experience in Internet and Technology.
Ashok is Master in Electronics from a leading Indian university.
Ashok loves to write on cloud, servers, datacenter, virtualisation technology.