Beginners to the dedicated server hosting and domain name servers search for the simple method to point a domain name. They can use one of the two methods to point a particular domain name to the dedicated server. They have to change a record in the existing DNS zone or set up a new DNS zone with custom name servers. If they find the IP address of the virtual server, then they can locate the dedicated server related details under the server section. They must take note of the dedicated IP address of the server in the SSH Details section.
If you change your current A record in the authoritative Domain Name Server Zone, then you can successfully point a domain to the dedicated server hosting. This is because A record switch has to be carried out at this DNS zone and the name server is currently pointing it. You have to keep in mind this process is designed to let DNS zone file with existing entries remain unchanged with the existing hosting provider.
As a beginner to the hosting, you can make use of this approach and get the most expected benefits. You do not have to get confused with the DNS zone location alteration related issues. DNS lookup tools are designed for supporting those who are not sure about where their domain name points at the moment. They can also use the dig command to locate the name server records. Once you have pointed the domain to your dedicated server hosting, you have to double-check that such records were correctly added.
At present, many dedicated server clients are happy about an easy way to completely access their server environment. They create their own name servers to manage their domains via registrar as per their requirements. They have to set up the custom name server required for assigning to domains on the server when you like to manage the DNS for all websites on the server. They understand and make certain about different approaches to efficiently use the dedicated server. They search for easy-to-follow guidelines to point a domain name to a dedicated server hosting. They can focus on the following details and make a good decision about how to point a domain name to the dedicated server.
Understand your web hosting and domain name at first
Individuals who have the web hosting package and invested in the domain name have to put these two things together and display their own website as per their wishes. If you wish to point a domain name to your dedicated server, then you must register a domain name and have a web hosting account. You may do not have your own domain so far. You have to find out and use the best guidelines about how to register your own domain name. This is because you can point a domain at any website when you own a domain name. The web host account is used to keep all your website files. You require a qualified host to provide Domain Name Server settings. This is because such DNS settings play the main role to point the domain at the hosting.
Dedicated server hosting
It is the best suitable time for connecting your domain to the hosting. You have to find your domain name server settings. You have received DNS settings related details in an email when you have signed up for hosting. The next step is to add name servers to the domain by using the domain registrar. You can find custom name servers when you log into your registrar account. Almost every registrar will have it labeled as Domain Name Server Setup. Once you have done it, you have to wait up for 48 to 72 hours for all such changes to take effect. Name servers take enough time to get updated.
Use suitable methods on time
Many people use the custom name servers to point the domain to the dedicated server hosting. However, they require enough expertise to deal with the complex things involved in this approach. This is because this approach switches the DNS zone's location to the dedicated server and DNS related changes in the future can be made via such a new zone.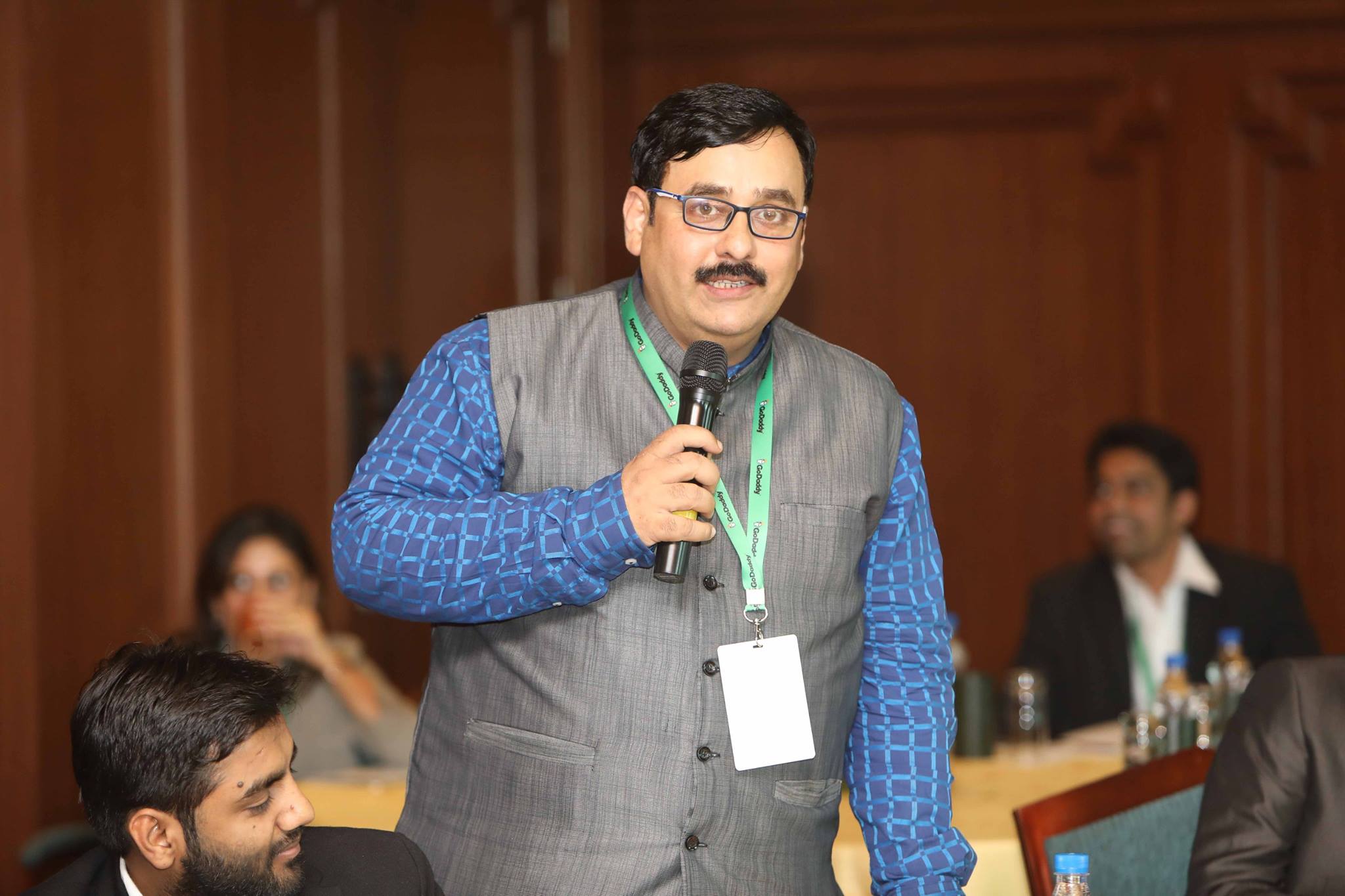 Ashok Arora is CEO and Founder of eWebGuru a leading web hosting company of India. He is a tech enthusiast with more than 25 years of experience in Internet and Technology.
Ashok is Master in Electronics from a leading Indian university.
Ashok loves to write on cloud, servers, datacenter, virtualisation technology.