Most of the internet users buy the domain names from their hosting provider itself because they might get some of the interesting offers along with the hosting packages like free domain name with hosting etc.
However, it is not necessary for you to buy a domain name from your web hosting provider itself. You can register domains from 3rd party domain registrar as well. Make sure to choose the right domain registrar and you might be wondering which one should you choose? And who has the best services and support? Right?
It's always a good idea to quickly search for other registrars before choosing to register your domain. You can search among many options to see who offers the most appropriate price. Everyone wants the best service at an affordable price. This is an era of competition where several registrars offer a variety of additional services to attract customers, allowing you to make the right choice.
Below are tips to choose your right domain registrar for your domain:
Check for the domain pricing and compare it with other registrars
Make sure you are registering with the ICANN-registered
Get to know about any hidden fees while transferring away(There are no any fees for transferring away)
Check for the free add-ons you get while registering like email accounts/forwarders
Also, check for if you get free domain privacy or not
Check to see if you get any Email accounts/Email forwarders.
When you have selected the registrar, the next step is to buy the domain. And this step is involved following steps:
The first thing to decide is whether the name you choose is available to buy or someone else has taken. To verify the availability of a domain, you can use a domain registrar to perform a domain search. If the domain name is available that you want to buy then you can move towards next steps or otherwise you have to explore other options.
Assume that you want to buy a website with the name www.mybusiness.com. From now on, it can be .in, .co.in, .org, etc. depending on the extension chosen. It is called the top level domain (TLD) and comes after a "." (dot) Point. In most cases, .com is used by companies, unlike .gov, which is exclusively used by the government, while many companies trade .com, .org, .net, and so on. Brand image too.
If the .com format is not available, you can choose from other solutions. Alternatives are .com.in, .in, .net, .org, and so on.
Once you select a registrar, you will need to search your registrar's website for a domain. If the domain can still be registered, the registration process can continue.
Click Add to Cart.
Then select the duration of your domain purchasing. Means either you are buying it for 1 year or more than this.
After selection of year proceed through the checkout process if you did not want to add any additional thing.
All that remains is to pay the registration fee to the registrar. And you can do payment according to available payment methods.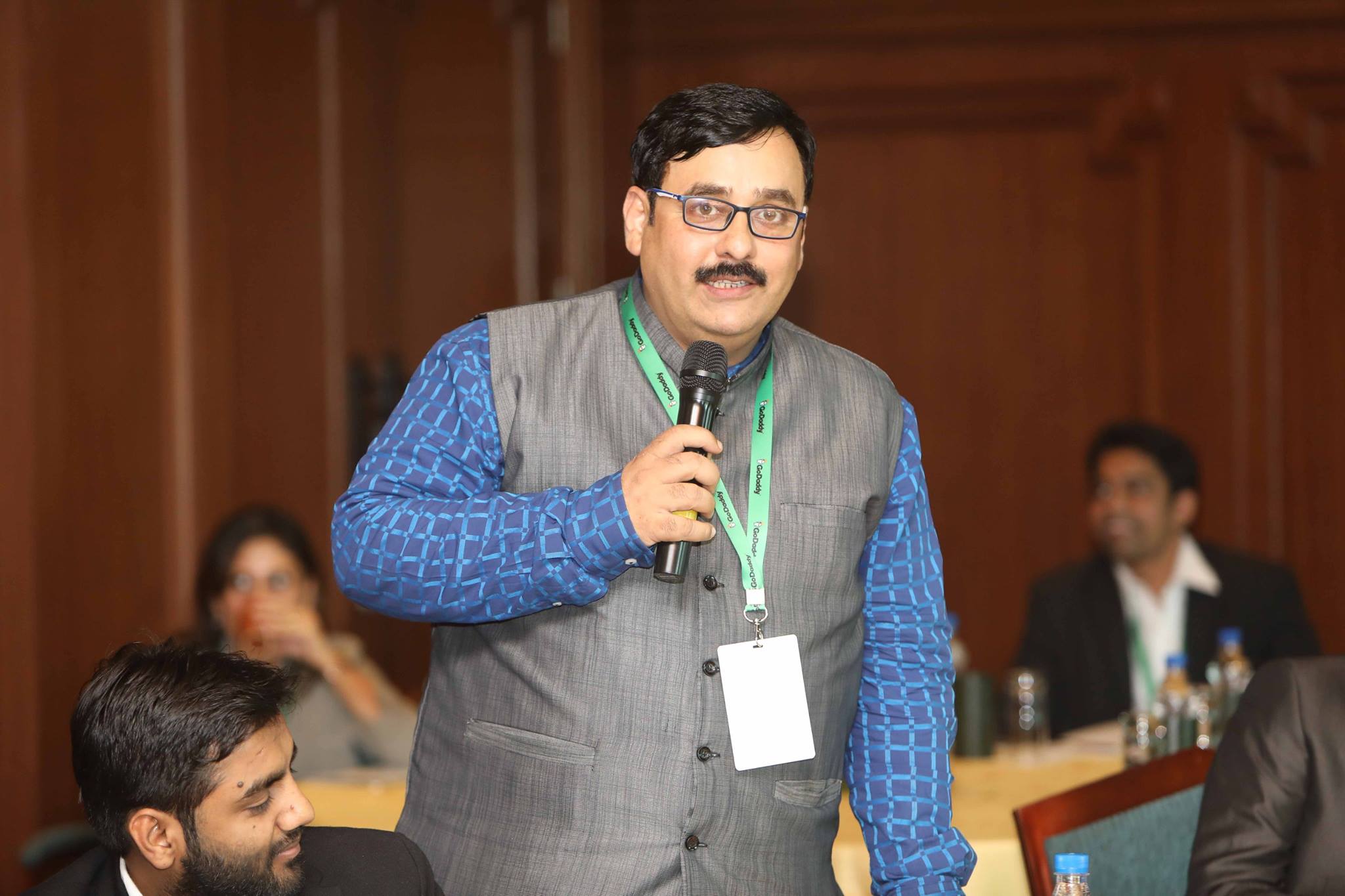 Ashok Arora is CEO and Founder of eWebGuru a leading web hosting company of India. He is a tech enthusiast with more than 25 years of experience in Internet and Technology.
Ashok is Master in Electronics from a leading Indian university.
Ashok loves to write on cloud, servers, datacenter, virtualisation technology.