Most of the hosting companies offering a control panel for the website. The hosting panel is a web-based interface that allows administrators and users to manage various server functions from the comfort of a web browser instead of the command line. Here are some of the most popular options that are available and well maintained.
DirectAdmin Panel
DirectAdmin is a lightweight control panel that supports Linux. It is directly used for hosting and provides administrative options for managing all parts of your hosting account, this is the internet panel for easy management of dedicated servers. DirectAdmin supports Apache, Nginx, LiteSpeed, ​​and Open LiteSpeed ​​web servers. Furthermore, there is support for MariaDB and ModSecurity, MySQL, ClamAV, Exim, Dovecot, SpamAssassin, SpamD, ProFTPD, and PureFTPD.
DirectAdmin license fees start at $ 29 /month which is suitable for hosting companies looking for a budget package. The most important attraction that makes DirectAdmin popular is unlimited domain support in all of its plans.
Benefits Of DirectAdmin
DirectAdmin is one of the simplest control panel and functions as a lightweight option.
Easily build and control hundreds of web sites.
DirectAdmin has a user-friendly admin area.
DirectAdmin allows the purchase of a Lifetime License that offers unlimited domain support, periodic control panel updates, and more.
It has practically had every feature you need to set your website on a shared website hosting.
cPanel( Control Panel)
cPanel is a UNIX based administration panel that allows the administrative functions of the website from the administrator, retailer or end-user level. This is a graphical web-based web hosting control panel and can handle all website administration features in the interface. cPanel is more popular for end-users and has an easy interface and a widely used control panel.
Benefits of cPanel
CPanel hosting comes with several blessings for users. Going with CPanel web hosting, the customer can have smooth website management although, for someone new, it can keep this method very clean.
CPanel is easy to install, it helps a lot of websites, domains, sub-domains, and domain names that are uploaded, very useful for customers who have many websites. That is the maximum blessing highlighted by cPanel.
The simplest wants a Linux system environment with at least 266 MHZ, at least 512 MG RAM and at least 10 GB of available disk space.
cPanel internet web hosting has arranged a whole lot that is adequate and has already prepared cPanel.
DirectAdmin Vs cpanel
The control panel is a graphical web-based hosting control panel and can handle all website administration features in the interface. From a functionality standpoint, cPanel offers more features compared to DirectAdmin. Because this DirectAdmin can be considered a lightweight control panel and requires fewer server resources compared to cPanel.
DirectAdmin can be developed, but the cost of adding additional functionality is very high. With the cPanel server, you can add plugins and modules very easily without any additional costs. Along with developing through modules and plugins, advanced users can customize code options directly to the system.
Most web hosting providers provide cPanel as a control panel with the package you have registered because understanding the power of cPanel is easy compared to DirectAdmin.
DirectAdmin can be expanded, but the cost of adding additional functionality is very high. cPanel has a huge selection of plugins available to expand the abilities of that panel, you can add plugins and modules very easily without any additional costs.
You will be charged less to get a DirectAdmin license compared to cPanel cost.
If you have a low configuration server and you have skills, DirectAdmin is a good choice but if you are going to use a server to host client websites, cPanel is a better choice.
Both cPanel and DirectAdmin offer a server configuration framework as well as a user interface. But DirectAdmin makes you work at the root level and cPanel offers complete configuration and features in the user interface which is is easier to use and complies with the requirements of all users at all levels.
eWebGuru: India's Most Reliable Web Hosting Provider
eWebGuru drives web settings suppliers from India. eWebGuru is known for delivering business-level settings at a reasonable cost. Unlike other hosting companies the Indian based hosting company eWebGuru offers attractive features in all their hosting plans.
They offer a good volume of space and monthly bandwidth that comes with 99.9% guaranteed uptime. And since this is a local provider with active and heavy servers throughout India, there is no doubt that you will enjoy very fast loading speeds.
Conclusion:
Before you select a panel, you must know which option is better for your hosting needs. I hope all the above overviews help you when searching for web panels to meet your personal or professional website management needs.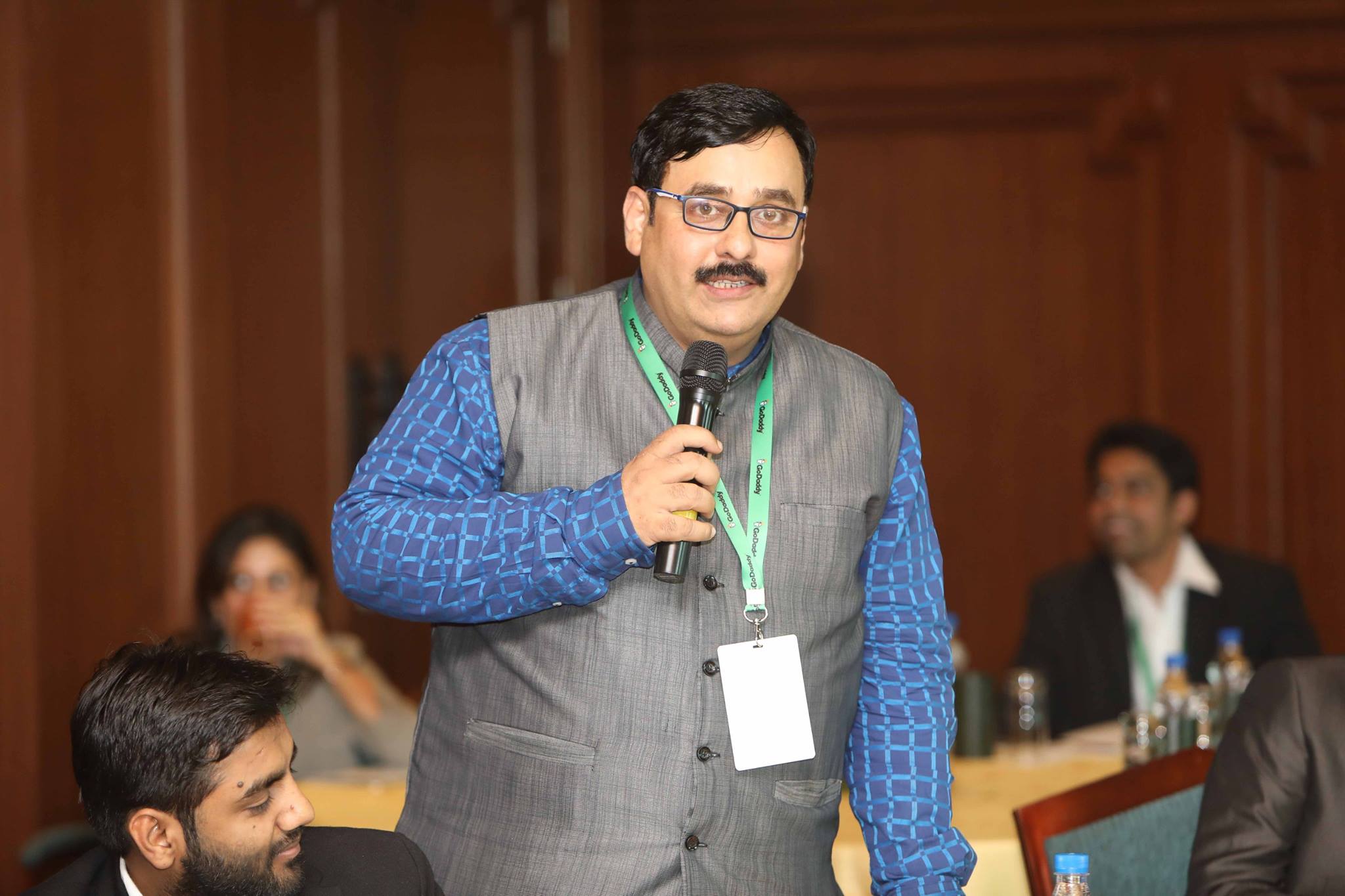 Ashok Arora is CEO and Founder of eWebGuru a leading web hosting company of India. He is a tech enthusiast with more than 25 years of experience in Internet and Technology.
Ashok is Master in Electronics from a leading Indian university.
Ashok loves to write on cloud, servers, datacenter, virtualisation technology.