Most people undervalue the importance of having a good web hosting provider. The reliability of your web hosting service is vital to your online business success. Website hosting services are basically the plot of internet land that your website sits on. It helps you keep it running so your customers can access your site with ease when they type in your URL. A dependable web hosting provider will give you seamless value and a great return on your investment.
It may seem like a daunting task but is it crucial for your business. The first you need to know is that not every hosting provider is created equal. Each hosting has its merits and you should choose a server that will benefit your website's needs. A wrong choice could directly impact your SEO rankings, traffic and revenue of your company. A great place to compare web hosts is Hosting Foundry. With reviews on different types of services and providers from various countries, you can find the perfect web host on Hosting Foundry.
The best web hosting services provide reliable site speed, security features, uptime, ease of use, and integrations that your website needs.
(6 Web Hosting Providers that Really Values Your Money. Credit: Pexels)
Our Top Web Hosting Provider
Bluehost
Hostinger
GreenGeeks
HostGator
WP Engine
Siteground
Bluehost
Being one of the best web host providers, it is best for beginner website creators. They offer great shared hosting solutions at reasonable and affordable prices. They list their live chat options and support by phone on their site where you can connect with them 24/7. Their cheapest plan offers a basic browser that allows you to create a website upto six pages, plus you get a builder with the basic account. To attract more customers, they offer SEO tools and analytics to optimize your website's performance. Their shared hosting begins at just $2.75 monthly on a three year contract. If you choose to include WordPress, their plans start at $20 per month.
Hostinger
Hostinger has been taking the industry by storm with its popularity and super cheap hosting. Their lowest plans start at less than a dollar. But, what makes it interesting is that it doesn't feel like a cheap hosting. They offer excellent speed, great support, easy to use and reliable. From the marketing to the UI for managing your site, it feels like a premium host. Their cloud hosting plan costs $29.90 on a monthly basis. However, if you commit for a year the monthly cost falls to $12.99 a month and furthermore cost falls to $10.99 ona two year contract and $9.99 a month on a four year contract. They have a 99.9% uptime guarantee along with 24/7 support whenever you need help.
GreenGeeks
There are many ways we can live eco-friendly lifestyles without sacrificing the convenience that we know of. One such web hosting provider GreenGreek is the industry's leading eco-friendly provider. As a brand they put back three times the power they consume on the grid to reduce their carbon footprint by converting it into a form of renewable energy. Aside from being good to the planet, their web hosting services are top notch. They offer fast speeds, solid uptime, and great solutions for: WordPress Hosting WooCommerceHosting Reseller Web Hosting Virtual Private Servers Shared Hosting. This makes them a perfect solution for environmentally conscious ecommerce websites.
HostGator
From portfolios, websites, or a page design Hostgator is a top option for you. HostGator caters to all types of businesses attracting first time host users with irresistible costs and marketing. The provider proves its worth with generous packages, speedy performance, and all the material for improvement. Their shared hosting starts at $2.75 per month and also offers a variety of hostings such as dedicated hosting, managed WordPress, VPS and Cloud hosting.
WP Engine
WP Engine is arguably the best WordPress hosting service out there. They are a comprehensive managed WordPress service that handles everything for you. If your business thrives on WordPress then this is your ultimate choice where you don't have to waste time managing the hosting component of your website. This level of power isn't cheap. Even the most basic WP Engine plan costs $30 a month, more than three times the price of the budget competition. This is definitely a price worth paying if you are looking for excellent support and quality tools in an optimized environment.
Siteground
Along with BlueHost and DreamHost, SiteGround is a recommended host by WordPress. WordPress hosting is built into all of its shared hosting plans, you'll get streamlined security, automatic updates and excellent technical support. The hosting is fully optimized for WordPress, it gives you access to certain features such as WP starter plugin that helps you build your site. With several hosting packages available on their site, shared hosting is the most popular among the others. This hosting provides ultra fast speed, high security and is updated regularly with the latest trends. Their lowest tier of shared hosting jumps from $6.99 per month to $14.99 and its highest tier jumps from $14.9 per month. to $39.99. It is a bit on the steeper side but gives great results.
(6 Web Hosting Providers that Really Values Your Money. Credit: Pexels)
A good reliable and affordable web hosting provider can play a crucial role in the success of your business. Finding the right web host that is safe and fast will be extremely beneficial to your website. If your web server response time is too long, chances are, customers will try their luck elsewhere. That means you can lose customers, lose business, and lose money. You can use this guide to improve your page load time and performance.
Now that you have seen some of the best web hosting service providers, you can make a decision that is right for your business. Whether shared, dedicated, vps or cloud based server they all come with packages or plans with a variety of services provided by the website. And lastly try and buy server space that you can expand into. You don't want to find after a few months that you've outgrown your server and need to move to a new one.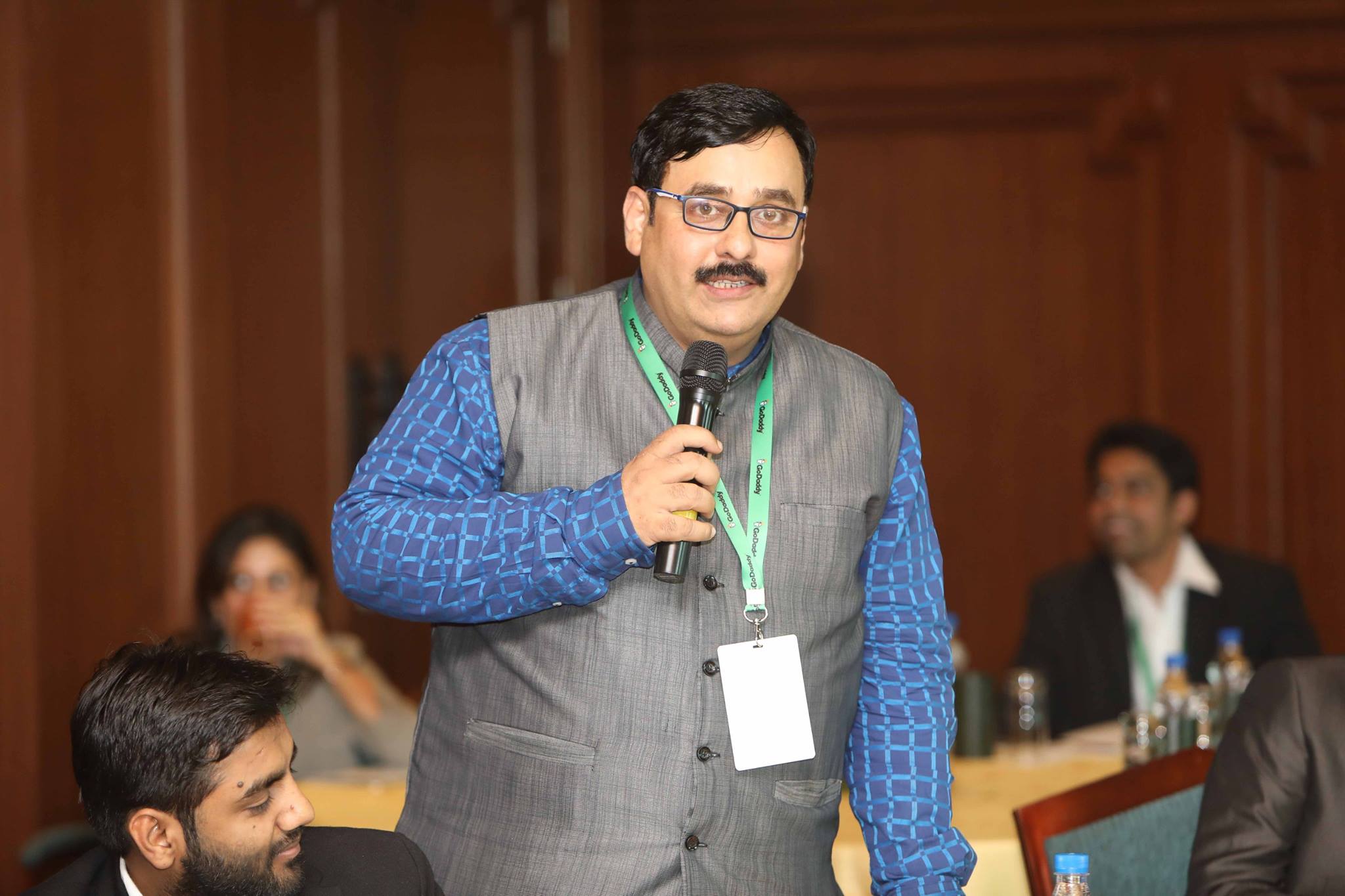 Ashok Arora is CEO and Founder of eWebGuru a leading web hosting company of India. He is a tech enthusiast with more than 25 years of experience in Internet and Technology.
Ashok is Master in Electronics from a leading Indian university.
Ashok loves to write on cloud, servers, datacenter, virtualisation technology.